By Wajeeha Kamal
Michigan State University alum Greta Stahl competed on the university's debate team from 2000-2004. Stahl later served as an occasional judge for the team and worked at the Spartan Debate Institute from 2004-2006.  She was also the team's Director of Debate from 2006-2011.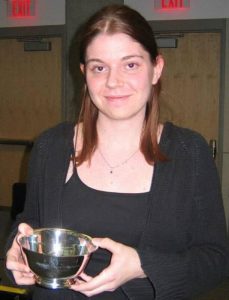 Stahl dual-majored in international relations in the James Madison College and history in the College of Social Science.
Stahl, then a student in the Honors College, was awarded the Marshall Scholarship during her senior year at MSU. She received a master's degree from the University of Oxford through the scholarship.
Stahl said the most memorable moment of her time on the team was when she and her partner, David Strauss, won MSU's first National Debate Tournament (NDT) championship in 2004.
In addition, she served as a judge on the team when Ryan Burke and Casey Harrigan won the NDT in 2006. Stahl was also the Director of Debate when Carly Watson and Eric Lanning won the NDT in 2010.
Today, Stahl leads a learning and development organization at a large software company based out of the Bay Area in California. Stahl credits her time on the debate team with several life-long skills.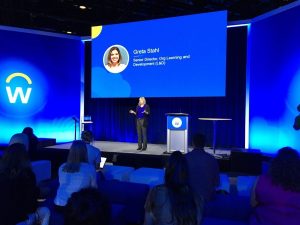 "I spent five years working as a speechwriter and communication consultant, and the communication skills I learned have an obvious correlation [with debate]. More importantly, though, is the way that debate taught me to think," Stahl said. "That job required me to learn a lot about a lot of different things quickly, and to be able to go into client meetings able to process information and ask smart questions on the spot. There's no better training for that than competitive debate."
Stahl's favorite topic to debate was the treaties topic and she specifically enjoyed the affirmative about ratifying the Comprehensive Nuclear Test Ban Treaty.
Stahl's parents immigrated to the US from Sweden in 1979 and Swedish culture played a huge role in her upbringing. "You won't find anyone who loves IKEA and ABBA more than me," said Stahl.