By Carly Watson
The MSU Debate Team has awarded the 2020 Distinguished Debater Award (DDA) to Mitchell Scott, computer science freshman, in recognition of his competitive success, commitment to the team, and academic merit.
Scott is originally from Tulsa, Oklahoma where he debated for four years at Riverfield Country Day School. While on his high school team, Scott regularly competed at local and national tournaments.
Scott place third at the NSDA District Tournament his sophomore and junior year and won the tournament his senior year of high school.
Riverfield Country Day School's debate team is associated the Tulsa Debate League (TDL). The TDL is an urban debate league established to expand access to debate for schools and students who have traditionally lacked access.
While at MSU, Scott is majoring in Computer Science with a cognate in Economics.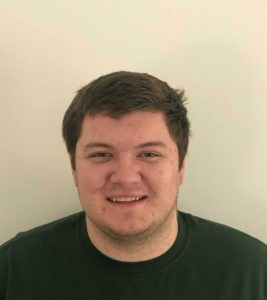 Scott says, "I chose MSU because of their engineering program, as well as the wide range of theoretical options, as I was undecided between a few options on my major when I applied."
Scott was also drawn to MSU because of the nationally ranked Debate Team. As an elite high school debater, Scott knew he wanted to continue to debate at a high level in college.
"Mitchell is a great addition to the Debate Team," said Will Repko, MSU Debate Head Coach, "he's clearly very talented, he's a great teammate to others, and we're thrilled he chose to debate at MSU."
Scott is happy with his choice as well. "I think the team strikes a perfect balance between being able to be productive and serious when necessary and still able to have fun," Scott said.
Scott joined the MSU Debate Team during the first all-virtual season of competitions because of COVID-19. Scott has participated in online tournaments hosted by Northwestern University, Gonzaga University, Wayne State University, and Wake Forest University.
In addition to participating in competitive tournaments, Scott has also been assisting with the MSU Debate-National Association of Urban Debate Leagues partnership to pilot online debate instruction using a learning management system for the TDL.
Bruce Najor, MSU Debate Assistant Coach, said, "Mitchell has only spent a semester on the MSU Debate Team but has had the opportunity to compete at a number of national and regional online tournaments. We're thrilled with his results so far but more importantly, have really enjoyed getting to work with him. We're excited to see everything Mitchell is capable of as a debater at MSU."