By Carly Watson
EAST LANSING, Mich. — Michigan State University Debate had a team reach the Sweet 16 at the Harvard University Tournament this past weekend.
MSU Debate was represented in the octa-finals elimination debate by Ephraim Bennett, a computer science freshman, and Nate Glancy, an economics senior. Bennett and Glancy both debated in high school at Niles West High School in Skokie, Illinois.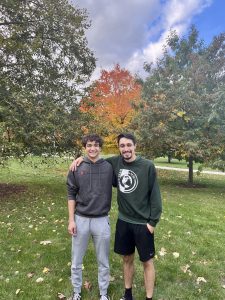 In preliminary debates, Bennett and Glancy defeated teams from Northwestern University, the University of Minnesota, California State University – Fullerton, and the University of Kentucky. Winning four wins in preliminary debates qualified Bennett and Glancy for elimination debates.
Bennett and Glancy defeated a team from Emory University in the double octa-finals elimination debate before being bested by the University of Michigan in the Round of 16.
Glancy was also named 14th overall speaker out of over 150 participants in the Open Division.
"It's been a great weekend for MSU Debate," said Will Repko, MSU Debate's Head Coach. "Nate and Ephraim had an awesome result and it was really a team effort."
Piper Meloche, a social relations and policy major in the Honors College, and Tony Miklovis, a James Madison College freshman, also competed at the Harvard Tournament with wins over Georgetown University, Missouri State University, and the University of Pittsburgh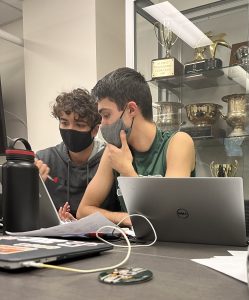 "There was a buzzing team energy at the Harvard Tournament. Debaters were helping each other once they were eliminated and a few spent their weekend off coming in to help the team," said Kevin McCaffrey, MSU Debate Assistant Coach.
Some students even attended the MSU-University of Michigan football game on Saturday (with a brief appearance on ESPN College GameDay) before heading to the debate office to help their teammates.
Repko said, "Harvard is one of the more challenging tournaments in the first semester so we're especially proud of the team's success. Everyone was debating really well and I'm excited for the rest of the season."
MSU Debate will compete next at the Franklin R Shirley Tournament hosted by Wake Forest University (11/12-11/16/21).
The MSU Debate team is part of the Honors College.